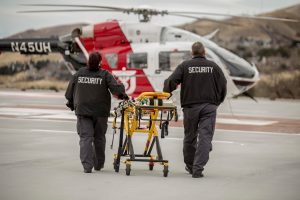 OPERATIONS
Uniformed officers in the Operations Division work at assigned posts in addition to proactively patrolling. Their goal is to provide as much visibility and interaction as possible. Officers receive six weeks of training, and are certified in de-escalation techniques via the Crisis Prevention Institute. Additional certification is provided via the International Association of Healthcare Security and Safety to ensure that staff receive the most up-to-date and effective training.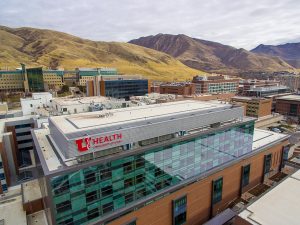 SPECIALIZED SERVICES
Security Investigations Unit
The Security Investigations unit works diligently to support healthcare professionals, balancing patient care and staff safety. The team stays abreast of cases of disruptive behaviors and works to facilitate plans aimed at providing the best possible outcome for all involved.
Risk Assessment
The Risk Assessment Team performs site assessments of entire buildings, units, and workspaces to ensure that environmental design enhances safety. Their input informs planning and remodeling as they work with architects and building designers of what recommendations a location needs in order to perform its daily functions as safely as possible.
Security Dispatch
Security Dispatchers are responsible for providing dispatch services, monitoring video surveillance and providing alarm response for multiple University of Utah Health facilities. They receive and relay information to medical units, security officers, law enforcement, emergency management and various stakeholders throughout University of Utah Health.
TRAINING & PROFESSIONAL STANDARDS
This team works to provide quality training for security staff to ensure they have the tools and education needed to provide effective security and safety services. They also provide training to clinical and non-clinical hospital staff with an emphasis on workplace violence prevention, de-escalation techniques, and personal safety. Policy development is also a vital aspect to support adherence to industry guidelines from the International Association For Healthcare Security and Safety, in addition to public safety and hospital accreditation standards.